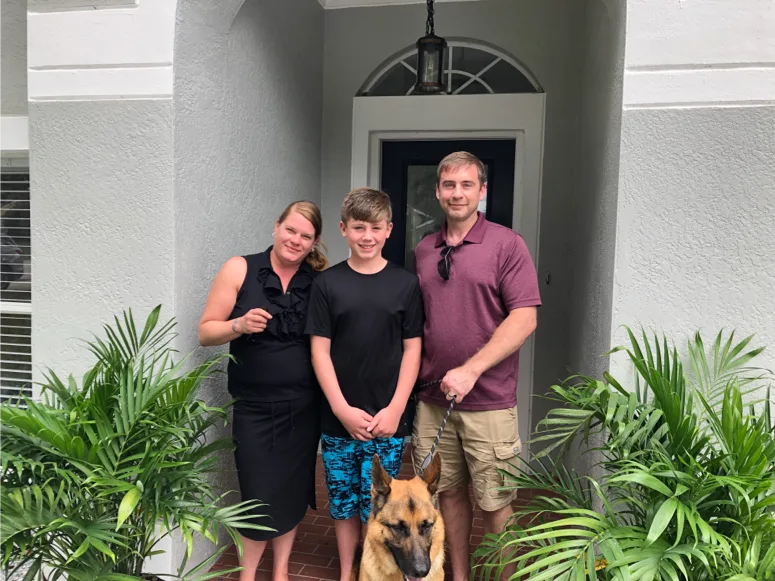 Hi, I'm Garrett.
I am the proud owner and managing partner of Roof Right Now. I am the person who oversees your roof project from start to finish.
Customers want the best and we will deliver the best! My talented team and I will give you a top quality roof install, along with great customer service. We listen to what our customer needs are and offer several options to fit these needs.
I started in the roofing industry at a young age and have learned many things along the way. I worked as a ground cleanup guy and worked my way up the ladder to a crew leader. Served as a project manager for several years which taught me the importance of leadership in the roofing trade. I live with my wife Jenny, son Chase, and dog Watson in Southeast Tampa.